Simple Recipes from Egg – Cooking can be a challenging thing to do, especially from some peoples. Whether you are men or women, you need to be able to cook for yourself and your family because that is an important life skill to be achieved. Here are simple recipes from the egg that you could be your saver when you need to prepare something delicious in a limited time.
– Oven Omelet
Most people can't say no to the omelet. This food is delicious and easy to make. Some people just don't have much time preparing their breakfast. This egg recipe can be your option for having a delicious breakfast in the morning or even for brunch. To make oven omelet, you need to prepare 8 eggs, half and half cream, cedar cheese, chopped ham or your favorite, minced green pepper and minced onion.
All you need is whisking the eggs and half-half cream in the big bowl and put the rest of the ingredients in the bowl. Mix all the ingredients and stir them well. You need a baking dish to place the mixture and put it in an oven. Set the oven into 400 degrees and bake it for 25 minutes.
– Scrambled Egg with Pimientos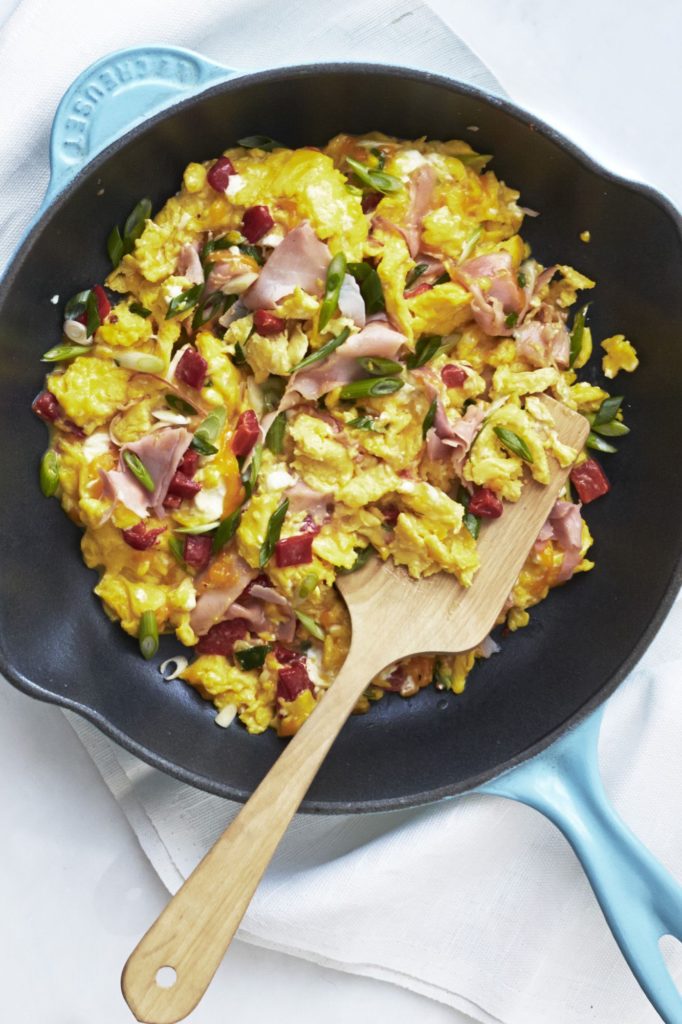 The next recipe is a scrambled egg. This food can be an option when you don't need much time to cook various meals because of your hectic schedule. You need to prepare some ingredients to make scrambled eggs with pimientos, such as eggs, milk, salt, pepper, butter, fresh parsley, all-purpose flour and of course pimientos or cherry pepper.
All you need to do is whisking the eggs and milk in the big bowl. Add pepper, pimientos, parsley, and salt into the eggs, mix well. In a small bowl, put the flour and milk and mix it well. Pour it into the large bowl and stir the mixture well. Heat the pan with the butter and pour the egg dough into the pan. Cook it by stirring it until the egg cooked well.
You can cook oven omelet and scrambled eggs with pimientos when you don't need much time to prepare the meals. These recipes are so simple and easy to make. The taste is delicious and has great nutrition as well.