How to Organize Your Closet in Simple Way – Everyone needs tips to organize their closets simply. People always buy things with an excuse without realizing they already have it. It's time for you to organize your closet if you experience that thing. This will be a great activity to do at the weekend.
Organize It by Categories
The first thing to do is to pull out the clothes you have in your closet. You need to make small changes by categorizing your clothes based on the items, such as top, pants, dresses, accessories, outwear, underwear and so on. Most people mix up their clothes in the closet and stuck them up, so they get dizzy trying to find out the one they're looking for.
You can arrange your clothes by dividing it into some sections based on their categories. It is better if you hang outwears and pants so can find it easily. By categorizing the clothes, you can see your inventories and you can move the item which you don't want to. You can donate it if the clothes are still good enough to wear.
It is easier for you to find the right outfits when you need the most. Make sure that you use the clothes frequently and you love them, otherwise, you should give to others who need it. It can make your closet neat and organized.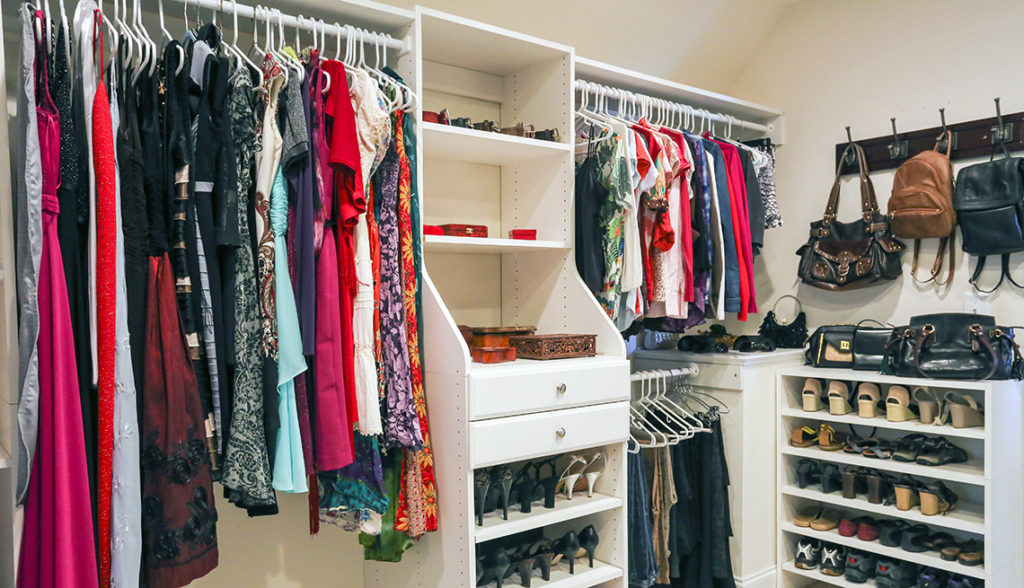 Place the Light Wears into the Storage Boxes
What it means by light wears are clothes that made of light materials, such as underwear, t-shirts, boxers, scarf, leggings, pajamas and others. The clothing items from cotton or polyester are easy to roll up. This technique can result in giving more spaces for the items so that they can perfectly fit the storages. You can get the items you need easily by placing them in the storage box with a rolling up technique.
It is better for you to arrange the items based on the category of clothes, so you can easily reach the items you need. To do the rolling up technique, all you need is fold the items into the half and roll it into a neat tube. Do it for all the items. You can find the techniques on the internet if you need some tutorials about it.
Everyone needs a simple tip to organize their closets. It will make their life easier when picking clothes for days. The first tip is by organizing the clothes into categories, such as top, pants, dresses, accessories, outwear, underwear and so on. The next one is by placing the light wears into the storage boxes.