Hi, I'm so in love with avocados lately. I used to eat it without adding any additional ingredients but I guess I'm kind of bored. I tried some homemade avocado recipes that very easy to make and I want to share with you.
Avocado Guacamole
Avocado can be served with fried bacon. Have you ever tried it before? You don't need much time to cook this recipe. This recipe is so simple and yummy. My daughters love the tastes and make it as their favorite snacks. I don't know whether this should be a dish or snack because it is so delicious. Ok, now let's start to prepare the ingredients.

All you need are ripe avocados, fried bacon, tortilla chips, lime juice, lettuce, cherry tomatoes, pepper and salt. All you need to do is mashing up the ripe avocados in the bowl and mix with the whole leftover ingredients. Add the salt, pepper and lime juice and stir well. The avocado guacamole is ready to serve with tortilla chips for fans.

Avocado Toast with Egg
The next recipe is inspired by the yummy toast I bought in the street food couple of week ago. This simple dish is perfect for breakfast. The main ingredients are ripe avocados, egg, cheddar, salt, sliced onion, pepper, butter, and fried bacon. I use bacon because it is easy to fry, but if you want to change it with beef, tuna or chicken, that also will be great.

To make avocado and toast, you can start by slicing the avocado and make a hole in the middle of it. Fry the avocado with egg. Put the egg in the hole and season it with onion, pepper, and salt. Wait until the egg cooked and you can eat it with fried bacon.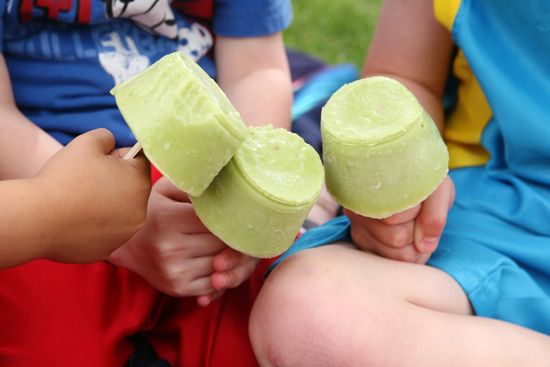 Avocado Popsicle
This one is my daughter's favorite. There is nothing can go wrong with Popsicle! This recipe is also easy to make and your children must love it. All you need are ripe avocados, sugar, organic chocolate (I used Lily), coconut milk and lime juice. You can blend all of these ingredients and leave it at freezer for overnight.

Avocado can be created into various delicious menus for your family. You can try my homemade avocado recipes for the breakfast and lunch menus. I will share my other recipes in my next post. It is so much fun to share what I got with you guys. See you around!