Well it has happened to me again. Just when I wasn't looking, my kids went and grew up a little on me. Some days I cannot believe how quickly they are growing, getting older and just becoming such amazing, independent individuals.
Other days I want to curl up the corner, in the fetal position, and cry because my babies are growing up. I tell them constantly to stop growing but they never listen.
Since they don't listen, I have had to get much better about chronicling their (our) lives and cherishing every single moment. Hallmark sent me a few of their new back-to-school items to check out including this Pics 'N' Props School Days Activity Kit with a cool chalkboard with inserts for each grade and some back-to-school themed greeting cards. Check out the Hallmark full line of back-to-school items, Tweet with Hallmark on Twitter or Like Hallmark on Facebook.
Wordless Wednesday places to link up: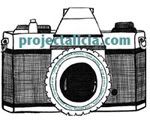 LINK UP HERE:
Examples from the Hallmark So So Happy Card Line:
Products were provided for review.